Dr. Cloman is a veterinarian in Richmond with special interest in veterinary surgery, preventive care, and emergency care.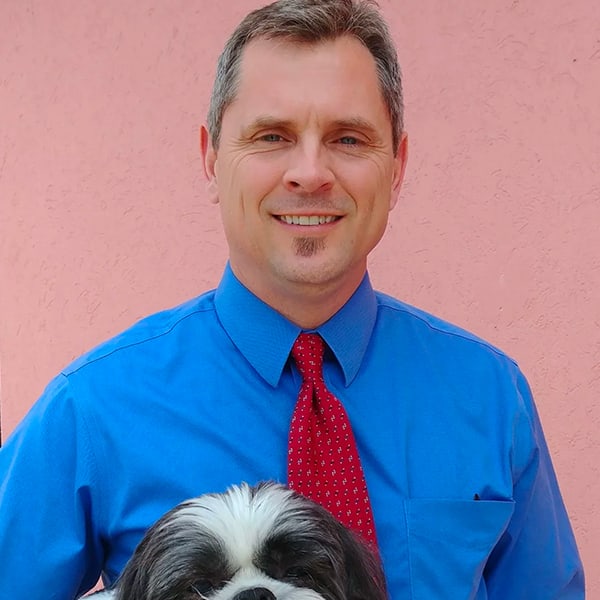 Dr. James Cloman
Dr. Cloman first joined Broad Street Veterinary Hospital in 2000, 3 years after graduating from the Mississippi State University College of Veterinary Medicine. He subsequently worked at various other veterinary hospitals in the area, most recently spending numerous years as an emergency clinician at the Virginia Veterinary Center in Carytown. Now returning to his Virginia roots, he is excited to be rejoining Dr. Rose and Broad Street Veterinary Hospital.
Dr. Cloman's interests include preventive care, surgery, and trauma/emergency care. Outside of work, his hobbies include working in the yard, making barbecue, metal detecting, lifting weights, and trying to manage his crazy life along with his wife Allison, 4 children, and 2 dogs.
To schedule an appointment with Dr. Cloman, please contact our hospital during office hours.